03-05-2019, 06:03 AM (This post was last modified: 03-11-2019, 06:15 PM by Sydney Sanguis-Winter.)
Hogwarts School of Witchcraft and Wizardry is a large school with an enormous number of enrolled students. At certain times, you could encounter nearly a hundred different people. As a fresh-faced student, or sometimes even a long time player, this can be terrifying and daunting. Some of us are so terrified that we have difficulty making friends, settling in and sometimes even wish to leave due to the immense loneliness we feel.
That was how the Hogwarts Spirit Club came to fruition; the loneliness felt by our founder inspired a group of students to come together and form a club where every member feels like they have a friend. Our founder saw a vision: a vision of students new or old would have a place to feel welcomed, accepted and apart of something. They saw a vision in which no one had to feel alone again. And thus, the Hogwarts Spirit Club was born.
Our Mission
:
We aim to bring the students of Hogwarts together in a collective and create a more tight-knit community. Too often we see people wander the halls alone, we see first years scramble unknowingly to classes, heading in any direction and waiting for someone to notice them and give them assistance. Too often we see people sitting alone on the benches or wandering corridors trying to find something to do, someone to talk to, someone to notice their existence. Our mission is to help these people, to help those first years to their classes and make them not feel so alone in such a big school. Our mission is to be a place a lonely student can come to and find people with open hearts and open arms; who are willing to be a friend and make that student feel not so alone.
What we want to see is a brighter, more accepting Hogwarts. We want to bring the community together and make everyone, from the little guy who was just accepted into Hogwarts, to the longtime seventh-year student, to feel safe and accepted.
Overall, our mission is to create a safe place for people to feel valid, included and accepted. We want everyone to feel like they have a place to be. No matter who you are, you have people who accept you for who you are. That is what we are about.
Club Administration:
Currently, the club consists of four members presiding over all club activities, recruitment, coordination, and rule-enforcing. They are listed as the following, in order of rank:
President:
Sydney Sanguis Winter
Vice President:
Shae Kwena
Secretary:
Julia Songgoose Sanguis

 Jackie Sanguis
Treasurer:
Nuka Mercury
Club Activities:
Regularly, the club will hold activities to help bond members and create lasting friendships. These can be random such as assembling a cheer squad for teamed events, creating homework and study groups and forming groups for passive events. Some of these events are team-building exercises, friendly sports competition with team vs team and 2v2 games while some are simple activities such as chess and checkers tournaments.
Club Application:
We do not just allow students. Hogwarts staff are welcomed and encouraged to apply. People who don't feel lonely, but want to make others feel less lonely are also encouraged to apply. Anyone who wishes to help the community strengthen their bond as a whole are encouraged to apply.
There are very few requirements to join the Hogwarts Spirit Club. But we have our rules and will need you to follow not only the server rules but our club rules as well. The rules are simple and easy to follow. Rule breaking will not be tolerated. As for a list of requirements to join, all that we ask is that you're able to be inside the Hogwarts grounds. If your job does not allow you to be on the grounds of Hogwarts, we will often not be able to include you in activities.
Our rules consist of the following:
Hate speech of any kind is not tolerated. Opinions are one thing, bashing someone is another. It's simple, be respectful.




Bullying is strictly forbidden. We are for acceptance and tolerance. Respect your fellow people.



Applying is easy; simply speak to any of the four club administrators and ask to join. We may also approach you with our House representatives to recruit you. Furthermore, if you wish to apply below, you are encouraged to! Please list your:
Job (if other Hogwarts staff):
Why would you like to join?:
Do you feel inclusion is important?:
Will you be willing to help others feel included?:
Are you willing to help strangers?:
Written post courtesy of Julia Songgose Sanguis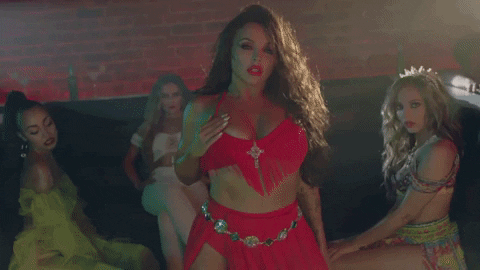 V.I.P Since: December 8th, 2018 
Joined Mercury family: December 8th, 2018 
Joined Sanguis Family: February 2019
  Previous name: Sydney Mercury Winter O Current Name: Sydney Sanguis Winter