03-24-2019, 10:58 AM (This post was last modified: 03-24-2019, 11:47 AM by Albert William.)
I JUST WANT TO CLEAR SOMETHING , SOME OF YOU MAYBE WILL SAY THAT I GOT BACK JUST 2 DAYS AGO BUT THAT DOESNT MATTER I READ ALL THE RULES AGAIN TODAY IN CASE I FORGOT SOME OF THEM  ( sorry if there is a spelling mistakes my keyboard doesnt contain eng letters)
#FC200(1.) What is your SteamID?#FF5835 - STEAM_0:0:156111154
(1a) What is your most recent ingame name? - Albert William
(1b) What is your current year level in-game? (MUST be 7th to apply.) -Prestige 4
(2.) What Timezone do you live in? - IST
(2a) Please put what times you are most active in CST (Chicago US), so the managers know when they can expect to see you. - 6:00-15:00  
(3.) How old are you? - 17
(4.) When did you first join our server and how did you discover it? - about 1 year maybe more 
(4a) How can we be sure you will stay active and loyal (with your time) to Star by Star? - i just finished my exams and i have a lot of free time and there is no thing to do except for playing the server 
(4b) Do you understand you can be let go at ANY time for inactivity? - yes
(5.) Do you understand and agree to not only comply with, but also enforce the rules of the Server when necessary? - sure
(5a) When listing the rules please explain what they mean to show that you understand them.
 List Rules below:
 1:No fail rp- follow your charachter rules and dont do anything that can be illogic like standing on top of someone's head etc..
NoF
 2:No Disrespect: Respect everyone whose playing in the server no matter what his religion/skin or where hes from. you can disrespect someone in rp situaition only like if draco met weasly or something like that but you dont have to, although dont abuse that and hurt someone's feelins or you'll be punished
 3:No RDM - dont attack people randomly , you may attack just in rp situaion like defeating the qp or in lockdown or killing a snatcher /helping a snatcher 
 4:follow your rp leader orders:always respect and follow your leader unless he told you to do something against the rules 
 5:No freespelling: dont cast spells without a rp reason
 6:No metagaming : dont abuse your OOC knowledge like knowing that malfoy is a DE etc..
 7:No chat/mic spamming: dont repeat the same word several times / dont make noises or playing songs 
 8:Adverts are for RP purposes only : dont advert anything unless there is a rp reason/ dont us advert for saying silly things
 9:no erp: +18 acts are not allowed lol (sexual things)
 10:no map / AFK exploiting:dont use any glitches or tricks to provide you from the kick system / dont get to areas you shouldnt be in the map  
(5b) Expain what the term "minge" means, when referring to a player on the server - someone who is in the server for just breakin rules and make you throw up   
(6.) Tell us about yourself and why you want to be staff on SBS? (100 words or less) - Im Albert William and i used to play on the server daily before the exams but i left for like 2 months and now im back .
i want to be a staff because i would love to help the server also helping people is my best thing , another reason is sometimes when i be in the server i dont see mods on and the server just turns to hell. everyone just want to do whatever he wants and break most of the rules , most of the people will just leave the server when mods are not online beacuse they h8 what happens next and i really want everyone to have a good time in the server not getting angry or sad and i think ill be happy too if ill be a mod beacuse helping people just makes me happy .  
(7.) What do you feel you need to improve on the most? - Confidence  
(8.) How would having you on staff benefit our server and what sets you apart from the rest of the applicants? - i as a normal player knows exactly what players need and ill try my best to give them all the things they want also like i said before i really really love helping people and thats literally my favourite thing to do.  
(9.) Have you been staff/are currently on any other servers? If so, which ones? (List them if possible) - No  
(10.) Have you ever been banned on any Garrys Mod/SBS servers? If yes, then please list when, how long, and the reason. - SBS 2 times i think one for raiding the graveyard ( i was first year student and someone just told me hey want spells? follow me and he got me banned lol)
and i forgot about the other one but i think it was for breaking nlr   
(11.) Are the Server staff or the players more important? Why? - Both- server without players cant be a server and  they just keep the server active staff are also important to organize the server and to make sure that everything is ok   
(12) How would you rate your skills overall out of 10 (EX: Patience, response time, etc) - 8.5 because my paitence isnt that good i think   
(13.) If you do not know how to handle a situation in a mod-sit, what do you do? - ill call another mod or an adminstartor . if its only me then ill put off that sit to another time   
(14.) You understand and realize, that by applying for staff on the server also means, that you are sacrificing the complete freedom of being able to RP freely all the time without any interruptions, and are obligated to handle all server issues at hand no matter the situation? - yes 
(15.) Please make a list of all previous staff applications, a link to them, and the reason they were locked. If they were accepted, please give a short explanation of why you are no longer staff. (Disregard if this is your first application) - my first app in this forum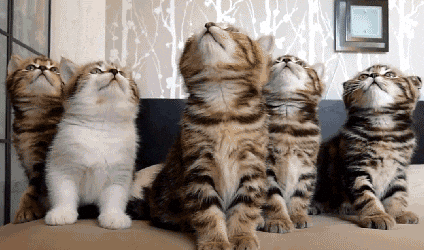 ʷʰᵃᵗ ᶤˢ ᵈᵉᵃᵈ ᵐᵃʸ ᶰᵉᵛᵉʳ ᵈᶤᵉ
Expand Signature