Jacktot's Moderator Application 
I just want to start of by saying i'm sorry for everything i did when i left staff and the stuff i said, it wont happen again it was honestly so wrong of me to do and i am so sorry it happened it will never happen again as i'm working on becoming better and hopefully you can see that. Also this maybe to soon who knows if there is anything i need to improve on please feel free to say to me as it all helps.
(1.) What is your SteamID? -  STEAM_0:0:156147416 
(1a) What is your most recent ingame name? -  Jacktot Blackwater-Enos
(1b) What is your current year level in-game? (MUST be 7th to apply.) - Max cus im a big nerd 
(2.) What Timezone do you live in? -  GMT 
(2a) Please put what times you are most active in CST (Chicago US), so the managers know when they can expect to see you. -  
Monday - Friday - 4PM-11:30PM 
Weekends 10AM-1AM 
(3.) How old are you? - 19 
(4.) When did you first join our server and how did you discover it? -  I joined on 21st December 2017 and i heard it from friends and i saw it on YouTube.
(4a) How can we be sure you will stay active and loyal (with your time) to Star by Star? -  Cus i have nothing better to do and this server is my life 
(4b) Do you understand you can be let go at ANY time for inactivity? - I Fully do understand this 
(5.) Do you understand and agree to not only comply with, but also enforce the rules of the Server when necessary? -  Yea i do 
(5a) When listing the rules please explain what they mean to show that you understand them.
List Rules below:
1: No Fail RP - Don't do the things your character wouldn't do. You need a roleplay reason goes with your job to do something.
2: Don't be disrespectful to others - Be respectful with everyone, don't use the N and F word, do not try to abase people.
3: No RDM - Don't kill anyone unless you have a RP reason for it. For example, killing a student as a student or killing a snatcher when they are not revealed etc.
4: Obey staff or RP leaders - Listen and do when your RP leader or a staff member asks you to do something. For example, if you are playing as a student you have to listen to you professor during the class etc.
5: No Free Spelling - Do not cast spells without a reason. You are allowed to use some spells. (Firecrackers, lumos etc.)
 6: No Meta-Gaming - Don't use knowledge out of RP. Example: Exposing Malfoy when they are not revealed as a dark force.
7: Do not mic/chat spam - Don't make loud noises or play songs. Don't spam the same things on OOC
.  
8: Fail Advert - Use advert only for RP reasons. Example: Activating PTS in a class or selling a snatch etc.
9:No ERP - Don't make sexual acts on chat or voice. Erotic role play is not allowed in the server.
10: Don't avoid AFK system/Map Exploit - After being AFK for 20 minutes you will be kicked from the server. Do not try to use commands or anything else to avoid it. Leave the server if you are not gonna play anymore
.    
(
5b) Expain what the term "minge" means, when referring to a player on the server -  The Term "Minge" to me is someone that has no intention to RP and will always break the rules and try to Ruin the RP for everyone else.
(6.) Tell us about yourself and why you want to be staff on SBS? (100 words or less) -   I am 19 years old. Im in a military college. I wish to become a Moderator, So i can help people when they need help since im on a TimeZone that needs help with staff i do think i can assist in this and help players when Zero staff are online.
(7.) What do you feel you need to improve on the most? -  Confidence i lack it and needs to be improved.
(8.) How would having you on staff benefit our server and what sets you apart from the rest of the applicants? -   I will be on mostly all day long and i will be extremly active.I will always help people.
(9.) Have you been staff/are currently on any other servers? If so, which ones? (List them if possible) - Yes i have been staff on here was also a Staff Manager on a really old server, Admin on another one and recently i was a Senior Moderator doing events and staff stuff on Mesa Gaming.
(10.) Have you ever been banned on any Garrys Mod/SBS servers? If yes, then please list when, how long, and the reason. -  I have been banned alot i can safely say that but i have changed and became a better person. But i have not been banned in a while or kicked because i have been Behaving myself.
(11.) Are the Server staff or the players more important? Why? - They are both important as we need the players to have the Community and we need the staff to enforce the rules and make sure nobody breaks them.
(12) How would you rate your skills overall out of 10 (EX: Patience, response time, etc) - 
Patience 9
Communication 9
Honesty 10 
Activity 10 
Grammer 7 
Responce time 10
Leadership 9
(13.) If you do not know how to handle a situation in a mod-sit, what do you do? -   If i dont know how to deal with a sit i will contact a fellow staff memeber to help assist me with the sit, if not i will return the person and ask someone who comes on and then return to them with the answer.
(14.) You understand and realize, that by applying for staff on the server also means, that you are sacrificing the complete freedom of being able to RP freely all the time without any interruptions, and are obligated to handle all server issues at hand no matter the situation? -   Yea i have no life anyway so thats fine and i will always do that. 
(15.) Please make a list of all previous staff applications, a link to them, and the reason they were locked. If they were accepted, please give a short explanation of why you are no longer staff. (Disregard if this is your first application) - 
one on old Forums Lost Forever 
GM Attempt -
https://starbystargaming.com/showthread?tid=6810
Mod App ( Accepted ) -
https://starbystargaming.com/showthread?tid=8173
Thank you For taking the time to Read this hope you all like it anything i can improve on pm more or tell me love you all, Plus im active as hell when 0 staff are online so you will mostly always have staff on :) 
  Gryffindor President -  12/02/2020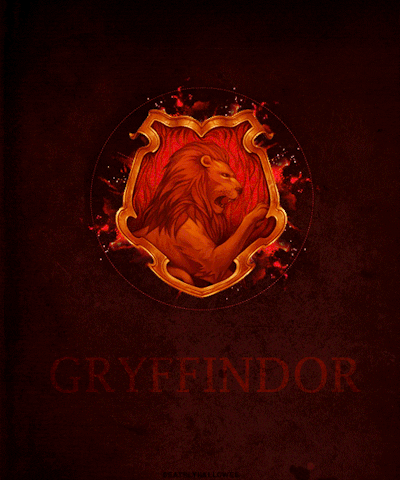 Expand Signature