Star by Star Gaming 5 Year Anniversary | Birthday Week Celebration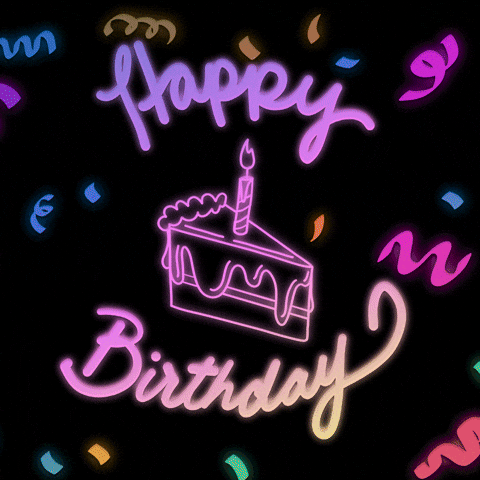 ---
What a milestone, what a ride... As of October 31st, 2020, Star by Star Gaming has now reached its 5th year of existence. Every year, to avoid confusion, I like to clarify that this is the community's birthday as a whole, not specifically Hogwarts RP. Hogwarts RP was founded on March 7th of 2016, around 6 months after SBS's initial launch.
As each year passes, we struggle to find the words we'd like to share as a proper and deserved thank you to you guys for your endless support. Unfortunately, we've come to realize that after so many years, it becomes abundantly harder to do so. But I will say that the feeling of gratefulness that we have continues to grow stronger. We do not take the support you guys have shown us over the years lightly, nor for granted. We are genuinely thankful for each and every last one of you who has played on and or supported any SBS game server in any way. We hope that you've been able to find at least even a small element of fun, happiness, and escape from the troubles of everyday life. It's always been our goal to provide just that, especially during times like the ones we are currently facing now. With that said, we're going to continue to do as we always have, and spend an entire week giving back to the community to show our appreciation.
---
Just as we have in previous years, we will be conducting a Gleam entry giveaway for 5 individual in-game V.I.P. on a Garry's Mod game server of your choice. If the server you play on or are interested in does not offer V.I.P., or you already have V.I.P., you will be granted a donation option equal to $35 USD or of lesser value, of your choice. Custom donations are excluded and this cannot be used as a credit towards any other donation option.
All actions will be verified.
If you are drawn as a winner and are found to have not completed an action to which you have claimed to do, your entry will be disqualified and a new winner will be drawn. There are tons of ways you can enter this giveaway, and every entry you make increases your chances of winning. You can enter the Gleam giveaway via the link provided below.
Additionally, you can find even more entries available at our recent tweet on Twitter, found
here
. This giveaway begins today and will end on Saturday, November 7th, 2020 at 11:59 PM CST. Winners will be drawn and announced within 24-48 hours after the giveaway ends. Please keep your eyes peeled on the announcements section.
---
During the course of this next week, we will be hosting numerous daily in-game events on all of our Garry's Mod game servers, specifically to reward the winners with various prizes, as well as spontaneous appearances I will be making on the servers to giveaway things at any given time. This could be anything from V.I.P., to custom job whitelists, to game keys, and even gift cards. So be sure to be on ours servers as often as you can over the next seven days! Any specific events that will have rewards will be posted by server gamemakers and admins in the coming days in all the individual servers announcement sections. You can find the schedule for these events in one place in the thread below. This schedule will be updated as new events are confirmed and posted, so you can continually refer there to see what events you could potentially participate in.
Final Details
If you'd like to contribute to or sponsor any of our planned or posted celebration event giveaways or conduct any versions of your own giveaways, such as covering the donation costs yourself for several in-game donation options to giveaway, any game codes you may have, or things of that nature, please shoot me a PM on the forums and we'll work something out. Again, sincerely, thank you all for the continued support, and we hope to maintain the momentum moving forward and improve as we always have. Thank you for half a decade of Star by Star Gaming and here's to another half! Happy birthday everyone!
Star by Star;
- The Guy
Don't disrespect me, I'm your Dad.
"The best executive is the one who has enough sense to pick good men to do what needs to be
done, and the self-restraint to keep from meddling with them while they do it."
- Theodore Roosevelt 
Expand Signature