Black Friday Donation Discounts | Ends Saturday, November 28th | Happy Thanksgiving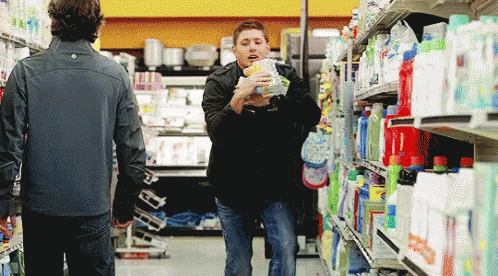 ---
Howdy, gamers, and Happy Thanksgiving!
Last year, we participated in Black Friday for the first time ever. It was far more successful than we anticipated it to be, so we've decided to give it a go again this year. We're offering donation discounts community-wide, across ALL of our game servers, and you can find cuts in donation costs anywhere from the lowest of 25% to upwards of the highest of 67%. This will be effective until midnight (12 AM) CST on Saturday, November 28th.
This gives you only a little over 24 hours to acquire these discounts while you can!
You will find that most donation options, such as in-game V.I.P. access on Hogwarts RP, all the Open Whitelist Donator Jobs, as well as most donation options on all of our servers, will be included in these discounts. However, there are some donation options, such as Unique Armor or Unique Companies & Squads on Clone Wars RP, for example, that will be excluded due to the custom nature of these specific donation options. All donation options that are discounted, will have their original donation costs crossed out and their new donation costs will be in red font. The Halo RP server's store specifically has it's own unique functionality that makes it clear which options are discounted, however, Halo RP's donation costs are cut exactly 50% storewide.
---
You can quickly access our website's donate page and select the game server of your choice to see what's discounted, by clicking donate below.
---
Final Details
We are hopeful that these discounts allow you to get your hands on some of the many donation benefits that you may have been wanting to donate for and maybe couldn't yet afford, and that this may provide you with an opportunity to do so.
This would also be a perfect time to donate a gift for a friend on one of our game servers as well if that's something you've been looking to do or something you planned to do for Christmas.
Additionally, we can and would be happy to delay giving their donation reward(s) if you wish to have them given at a later date, such as Christmas Day, for example. Please include this desired date in your donation transaction note, along with the rest of the required information. As always, we sincerely appreciate all of your continued support over the years, and this is just one of the small ways that we can continue to return the favor. We hope everyone has a great Thanksgiving, and we wish you all Happy Holidays this year!
Star by Star;
- The Guy
Don't disrespect me, I'm your Dad.
"The best executive is the one who has enough sense to pick good men to do what needs to be
done, and the self-restraint to keep from meddling with them while they do it."
- Theodore Roosevelt 
Expand Signature