Hogwarts RP Hogsmeade Map Progress Update | January 2021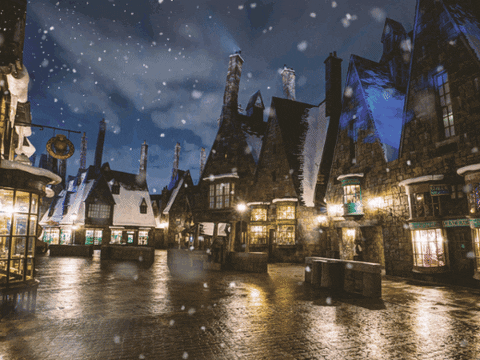 ---
Howdy, gamers! Happy New Year!
To start things off, let's address the elephant in the room. We anticipated a late December 2020 release date for Hogsmeade, however, unfortunately, meeting that goal was clearly not achieved. With that said, a significant amount of progress has been made, and we're still on pace for a not too distant release. Currently, the terrain creation process has begun as the terrain design phase was recently completed. As far as level design goes, creating terrain is considered one of the more simple aspects of mapping, meaning that it doesn't typically take all that long. There are still several other phases left after the terrain is complete, though. Generally speaking, we are getting near the final phases. There's a lot of good reasons to be patient for this map's release, as it's truly going to be well worth every minute of the wait. Another estimated release date will not yet be provided until at least next month's progress update announcement, so please stay tuned for further information to be given at that time. Meanwhile, let's dive into all that's been accomplished since the last progress announcement.
---
The building we are referring to as the "Town Hall" building, which can be found in the dead center of Hogsmeade has been completed. It conjoins the Owl Post building and Madam Puddifoot's Tea Shop, both of which are also completed and showcased below. This will be used in place of the Great Hall for all roleplay reasonings and purposes while on the Hogsmeade map, including the Great Hall class, as well as the Dueling Club class.
---
Another iconic shop and location in Hogsmeade, Honeydukes, is also now finished.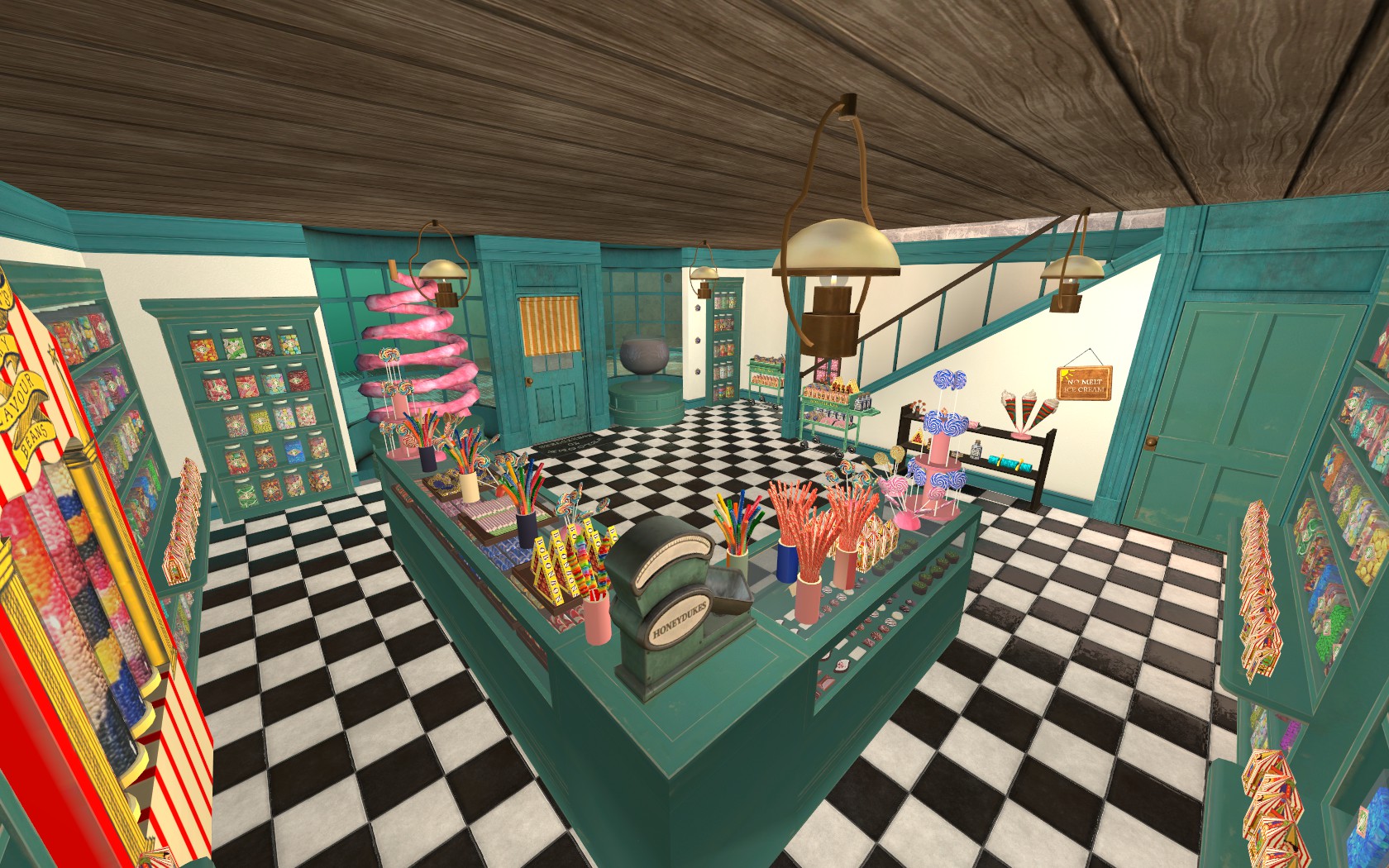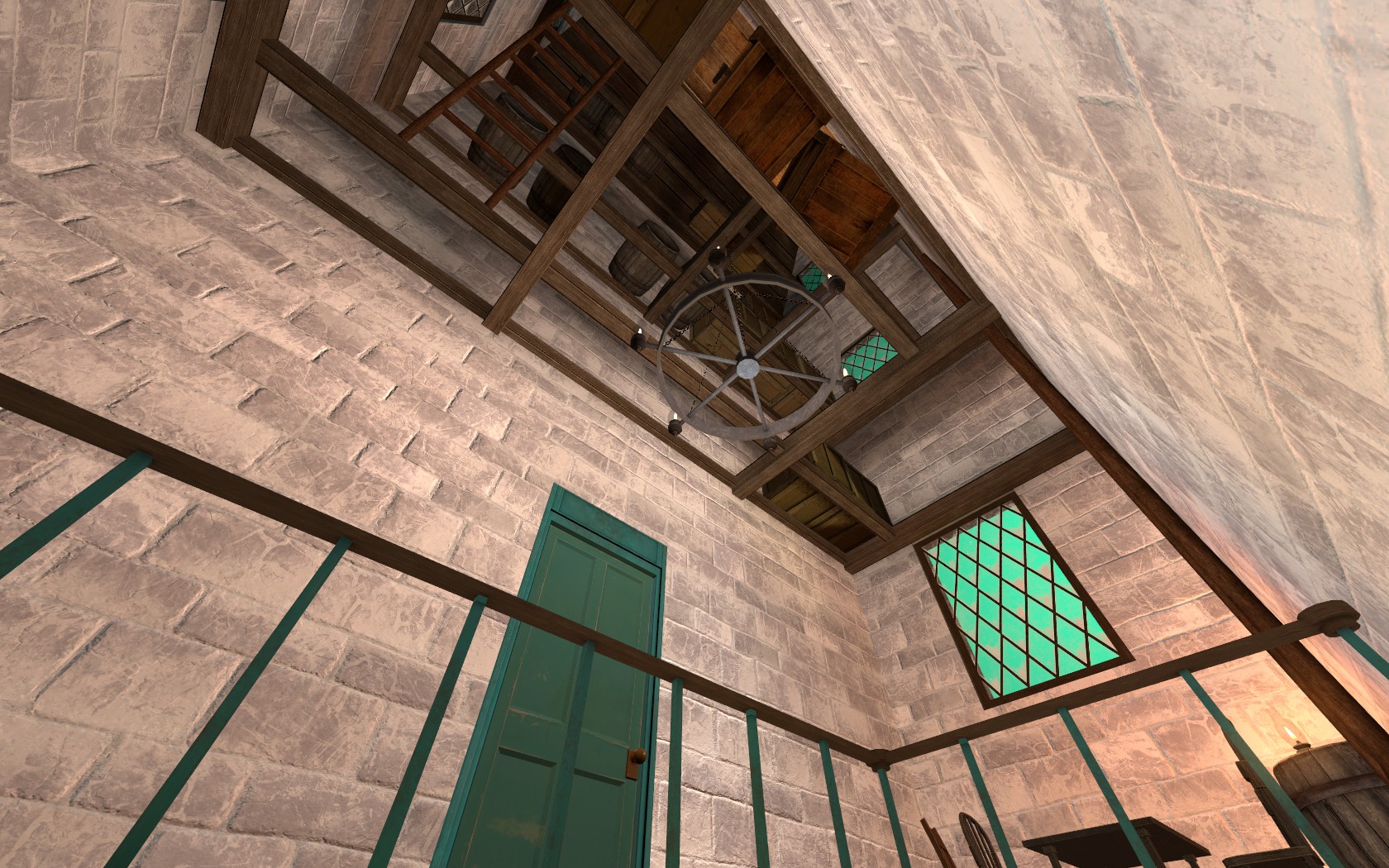 ---
Aberforth's house is completed.
---
Finally, some very early alpha terrain design can be seen here.
---
If you'd like to contribute financially towards the creation of the Hogsmeade map, you may do so and earn your place forever ingrained in or on an area(s) of the map. We are crediting any and all contributors who make contributions of $50 USD or more by having their desired name(s) or alias(es) credited on a to-be-determined part or section of the map, much like you can currently see in detention (on the chalkboards) on our current Hogwarts RP map, and in the graveyard as well (on the gravestones). There may potentially be a couple of different areas you will be credited on Hogsmeade as well, rather than just one. Further specifics will be provided as more progress on the map is made. These contributions must be made directly to SBS on PayPal via the same email address for donations, donate@starbystargaming.com. Please be sure to send these contributions the same way that you would any donation (as a personal payment, very important, please reach out to me via forum PM if you need further guidance) and include in the transaction note that your donation is for "Hogsmeade Map Credit", as well as the name or alias you'd like to have displayed for your credit. We will allow these contributions to be made all the way up until the point we are nearing a final version of the map, so you will have plenty of time if you wish to do this in the future, or you cannot or are unable to at this moment. If you'd like to make any contribution that you believe will be fairly significant in size, please contact me directly before making your contribution, and we will see if there's anything extra special we can do for you.
Final Details
As stated at the beginning of this announcement, we will not be sharing another estimated release date until at least the next progress update. The progress that is made over the course of the next month will better determine this specifically, to which we will be more confident in providing you with an expected release date at that time. We will continue to keep you updated as frequently as possible until the map is complete. Enjoy and stay tuned!
Don't disrespect me, I'm your Dad.
"The best executive is the one who has enough sense to pick good men to do what needs to be
done, and the self-restraint to keep from meddling with them while they do it."
- Theodore Roosevelt 
Expand Signature