Hogwarts RP Hogsmeade Map Progress Update | June 2021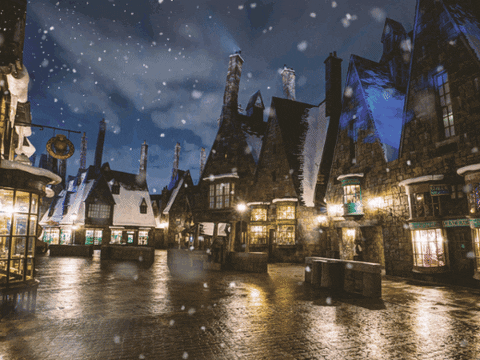 ---
In this episode of our monthly map progress updates, the main key highlight we have to share is in regards to the progress of the main town. At this point, the entire town is complete both as far as layout goes as well as all the necessary buildings, both enterable and nonenterable. This is a monumental point in the map creation process, signifying significant progress to the finish line. Overall, here's a simple and broad list of what's left to do; flora, a bit of environmental work, optimizations, soundscapes, then some final testing. We're considering the current version of the map to be an early Alpha, and we're wanting to get to a later Alpha to a nearly Beta phase before a release of the map on the live server takes place. Hopefully this perspective shows you just how close we are! Theoretically, the map is 'playable' in its current state, however, it hasn't had much done optimization wise, therefore it wouldn't be wise to release anything to the public just yet. But we're almost there.
Before proceeding with our typical progress highlights, we thought we'd share this neat video with you that our level designer has cooked up, showcasing the map thus far, that we think will really get you even more excited for the release of the map.
---
Here is yet another new overview of the town area. What you're seeing now is in fact the intended final building layout, as all the buildings both enterable and nonenterable have been completed. As you can see, a significant amount of progress has been made since the previous announcement.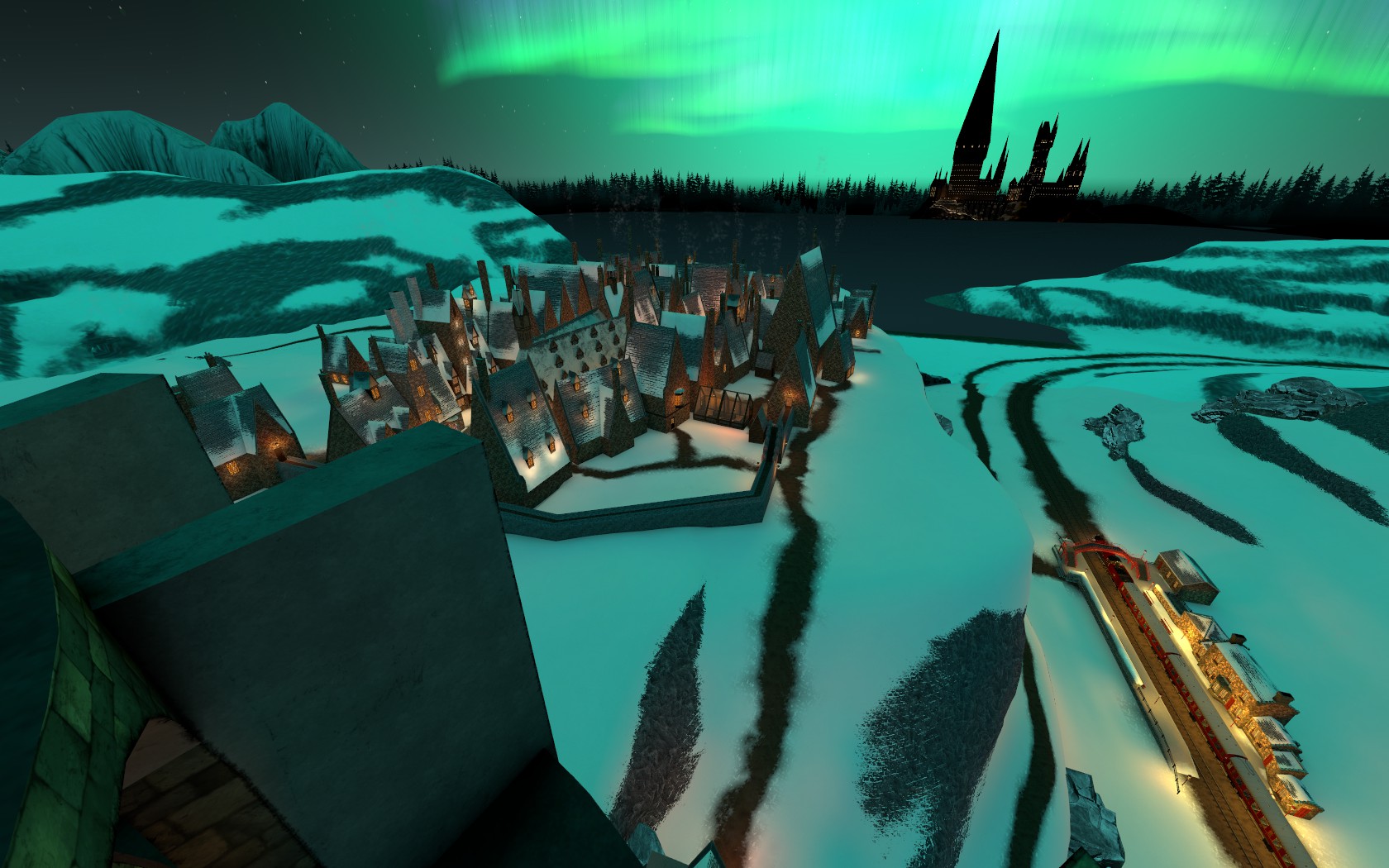 ---
Here are some more intimate shots of the town from ground level. These shots will include various areas of the town in general, some of the nonenterable buildings, a small courtyard area paying homage to the Hogwarts map, and the final Astronomy Tower location.
---
Some miscellaneous things are shown here, such as all four completed generic classrooms being the Town Hall, Lodge, etc, the completely revamped light forces/auror hideout, and finally, the finished muggle artifacts building. Which in case you weren't aware, Rose Avelutto won the raffle as previously announced, thus the outside of the building was themed for her and given her name.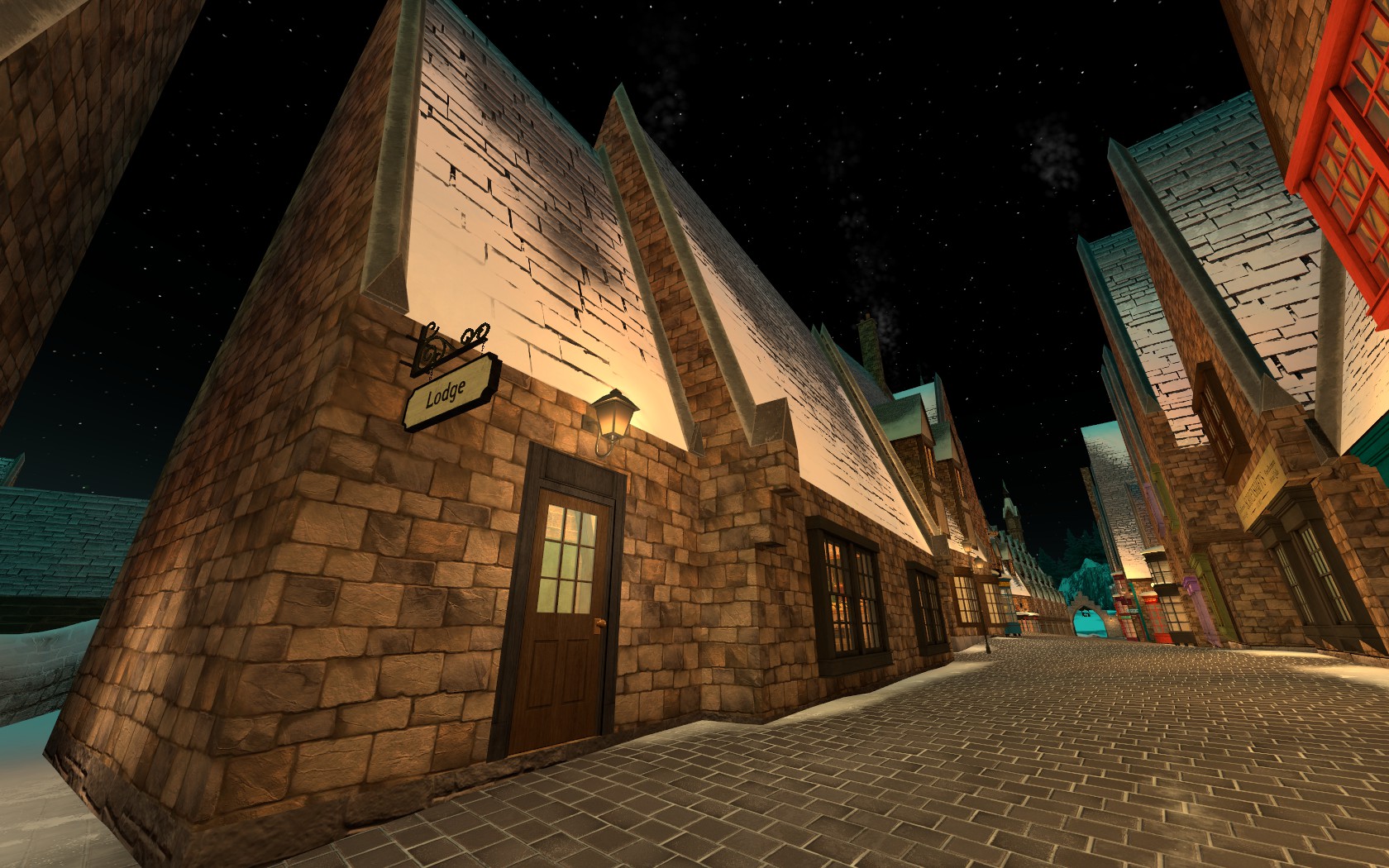 ---
If you would like to contribute financially towards the creation of the Hogsmeade map, you may do so and earn your place forever immortalized in or on an area(s) of the map. We are crediting any and all contributors who make contributions of $50 USD or more by having their desired name(s) or alias(es) credited on a to-be-determined part or section of the map, much like you can currently see in detention (on the chalkboards) on our current Hogwarts RP map, and in the graveyard as well (on the gravestones). There may potentially be a couple of different areas you will be credited on Hogsmeade as well, rather than just one. Further specifics will be provided as more progress on the map is made. These contributions must be made directly to SBS on PayPal via the same email address for donations, donate@starbystargaming.com. Please be sure to send these contributions the same way that you would any donation (as a personal payment,
very important
, please reach out to me via a forum private message or email at theguy@starbystargaming.com if you need further guidance) and be sure to include in the transaction note that your donation is for "Hogsmeade Map Credit", as well as the name or alias you'd like to have displayed for your credit. The name must be appropriate and approved. We will continue to allow these contributions to be made for some time still, so you will have plenty of time if you wish to do this in the near future, or you cannot or are unable to at this moment. If you'd like to make any contribution that you believe will be fairly significant in size, please contact me directly before making your contribution, and we will see if there's anything extra special we can do for you.
Finally, as a new addition to the map credit opportunity, all contributors who donate $100 USD or more are also welcome to request early access to explore and playtest the Hogsmeade map during our planned playtests and otherwise when it's closer to a completed state.
Final Details
That about it for this episode! We know that a lot of you are getting antsy about the map finally being released, but we are truly almost there. All good things take time! Stay tuned and stay excited!
Don't disrespect me, I'm your Dad.
"The best executive is the one who has enough sense to pick good men to do what needs to be
done, and the self-restraint to keep from meddling with them while they do it."
- Theodore Roosevelt 
Expand Signature