Halloween at Hogwarts... and Hogsmeade! | October 2021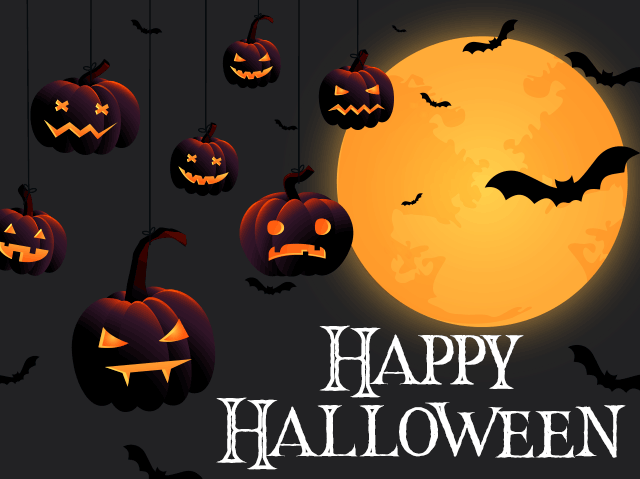 ---
Howdy, SBS gamers, and
Happy Halloween!
This is our personal favorite month of the year, for numerous reasons. With Halloween just around the corner, we are, as usual, bringing the festivities and spooks back to Hogwarts, and this year to Hogsmeade as well! Additionally, Halloween night is the official birthday of SBS, meaning that we will soon be reaching our 6th-year anniversary milestone. Six entire years, already?! Where has the time gone? No, seriously, someone please slow it down! As for what you can expect to see from today up until a week or so after Halloween, you will notice our traditional Halloween-themed loading screen as you load into the server, and that both Hogwarts and Hogsmeade has been decorated and filled with Halloween spirit. The night Hogwarts map will also be the default map during this time, with a bit of Hogsmeade splashed in here and there. You'll find that you can now play as a skeleton under any house student job during this time as well. Several V.I.P. jobs even get their own special 'Zack Halloween' variant that can be chosen. This year for Halloween, we're doing a lot of the same as previous years, however, we've got a lot of new and exciting things planned as well. We'll be taking aspects from last year's Halloween event and last year's Christmas event, and mashing them into one. We'll be bringing back the boss battles from the Christmas 2020 Event with collectible candy that can be spent to buy temporary items and perks. Instead of large frost bosses, you'll come across large and fearsome pumpkin bosses instead. Finally, this will likely be the last year that you'll be able to collect the specific Halloween exclusive wand and spell that will be given yet again this year, so don't miss out!
---
As usual, we will be conducting an SBS holiday event during the month of October known as the Halloween 2021 Event. From today until a week, or so, after Halloween, an additional random global class has been added to the class system. This will trigger the Halloween event. A Jack Skellington (from "The Nightmare Before Christmas") NPC will randomly spawn in a hidden position on the map, as pictured below.
Once you discover the location of Jack, he will supply you with the limited-time spell known as "Headus Skullus". This spell will only be available to obtain during this time and unlikely available to be collected ever again, so be sure to hop on and get it while you can! This spell temporarily changes your target's head into a skull, showcased in the GIF below.
Halloween 2021 Event Pt. 2
Not only will you be able to snag a limited-time spell, but this holiday event will also allow you to obtain a limited-time wand skin, the first one that was ever handed out, known as the Pumpkin Wand, showcased below.
It's worth noting that this wand does glow in the dark, and is the only wand we have thus far that does this. The Pumpkin Wand will only be available to collect for 24 hours from midnight on Halloween night (Oct 31st, 12 AM CST) until midnight on the first of November (November 1st, 12 AM CST). Jack Skellington will be placed on a random static location on the map for the entire day of Halloween, where you will be able to collect the Pumpkin Wand. You don't want to miss out on this one-of-a-kind opportunity! Remember, we may never hand out this wand again, so now might be your final chance.
Halloween 2021 Event Pt. 3
Pumpkin hunting, candy stealing ghosts, pumpkin bosses, oh my!
Throughout the course of this entire month alongside the other two parts of this event, we're going to be merging elements from last year's Christmas event to be themed for this year's Halloween festivities. At random positions on the map and at random times, you'll stumble across destructible pumpkins. You can break open these pumpkins which will supply you with candy. This candy can be collected and used to buy temporary items and buffs from Señor Calabaza in the mid-courtyard at Hogwarts, and in the town square at Hogsmeade. Though the items and buffs are only temporary, the candy you collect will remain stored on the player until the event concludes at the end of the month. A scoreboard can be found in the mid-courtyard at Hogwarts and in the town square at Hogsmeade near Señor Calabaza which will display the leaders who find and destroy the most pumpkins! In addition, you'll find that pumpkin bosses will spawn at several fixed positions on the map at random times. These bosses are quite tough and will require a solid team of various combat orients to defeat, as even a large group of spells sometimes won't be enough to finish the job. Finally, keep an eye out for those spooky, pesky ghosts! They're out to get your candy!
This system involving the pumpkins, candy, ghosts, and bosses is quite extensive. There are a lot of configurable options, so fine-tuning it will be something that we do over the course of time. If you have any suggestions for this system as far as boss spawn points, boss health pools, candy amounts, shop redeemables, etc, feel free to drop them off in the Hogwarts RP server suggestions section of the forums. For now, this is intended to simply only be something a little extra to do during this event, as well as a trial and test run of the system itself. Hopefully, if things work in our favor, we can reuse this system in the future in a more valuable manner and be sure the incentive of the system is more worthwhile. Nonetheless, enjoy it while it's here! It's worth mentioning that this system was used for last year's Christmas event, however, all the changes, tweaks, values, etc, that we made changes and fixes to were lost. We are hoping to refine the system again similarly to the suggestions that were given last year, that way we can properly save them for any future events.
---
This year, some familiar faces will be making a return to Hogwarts and Hogsmeade for Halloween. Jack Skellington will be here, along with Oogie Boogie himself. Michael Myers will also be making a return appearance. You can even expect to see Scooby-Doo and the Gang once again. For the first time ever, you might even be unlucky enough to cross paths with Chucky this year! All of these characters will be making their appearances in various events hosted by our Gamemakers in celebration of Halloween.
---
If you'd like to indulge in some sneak peeks of the school decorations and otherwise, I've taken the liberty of gathering some neat shots for you to get excited about below. There have even been some new decorations added this year that we haven't had in any previous years before. Enjoy.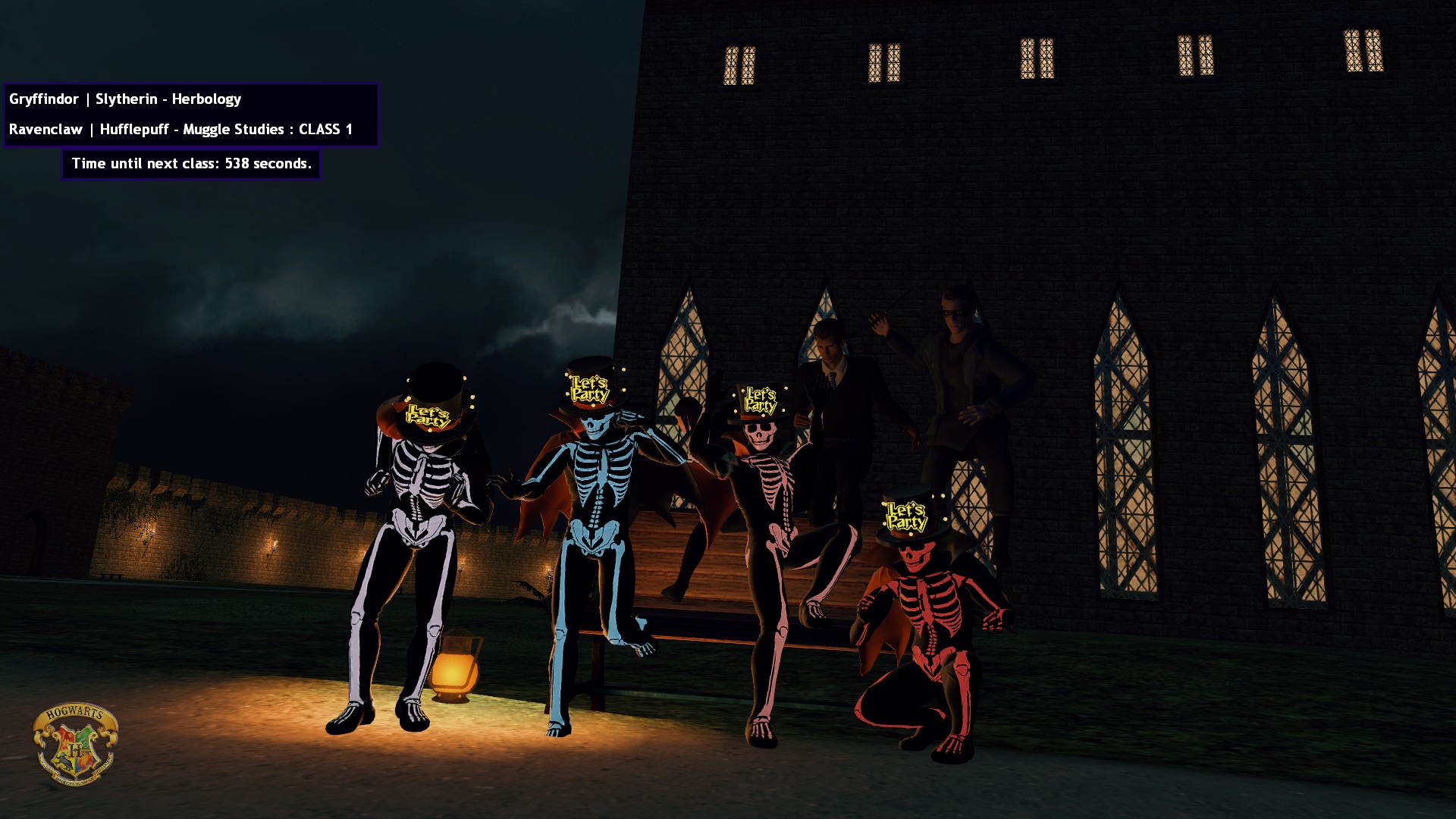 Final Details
Halloween day will likely consist of similar activities to previous years, where the entire day will be considered 'Fail RP' day, and several OOC events will occur. Some of the basic RP rules will be temporarily disregarded for that day, so it could be a bit more chaotic than normal on the server.


October is an action-packed month for SBS due to holidays and our very own birthday, amongst other things. We're excited to once again be conducting all of our end of October festivities, events, and celebrations.

Finally, as aforementioned, SBS's 6th Birthday and Anniversary is Halloween night. We have a lot planned to celebrate this milestone, including an entire week of celebration featuring lots of events, an absolute ton of giveaways, and more, just like every year before. More information will be shared and announced regarding that soon. Until then, come experience and see what the spooks at Hogwarts... and Hogsmeade, are all about!
Don't disrespect me, I'm your Dad.
"The best executive is the one who has enough sense to pick good men to do what needs to be
done, and the self-restraint to keep from meddling with them while they do it."
- Theodore Roosevelt 
Expand Signature