(1) What is your in game name and Steam ID? - Spookeus Peverell Plouton
(2) What is their name? - Vasya Pidor (Same person as last time)
(3) What is their Steam ID? - STEAM_0:0:187090801
(4) What did they do wrong? - Went to the school and started rdming students.
(5) Evidence. (Must be provided) -

I have even more evidence from yesterday if more is required. (I have more videos of them coming to the school as a Death Eater.)
https://starbystargaming.com/showthread?tid=9188
Update: He was just mass RDAing
 Here is the evidence for that.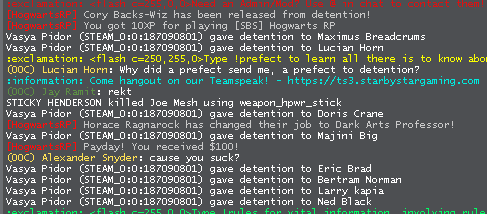 This last picture was after the video.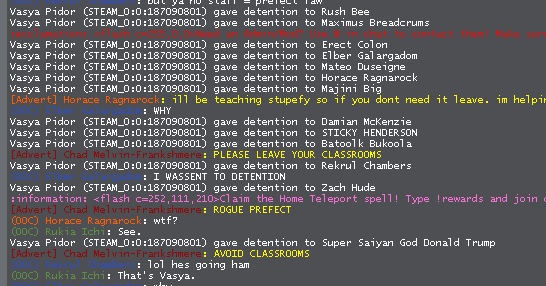 Expand Signature