10-13-2019, 08:04 PM (This post was last modified: 10-13-2019, 08:13 PM by Victor Pickroth.)
(1.) What is your SteamID? -
STEAM_0:0:50947818
(1a) What is your most recent ingame name? -
Victor Animus
(1b) What is your current year level in-game? (MUST be 7th to apply.) -
[Prestige 4, Level 6]
(2.) What Timezone do you live in? -
GMT +2
(2a) Please put what times you are most active in CST (Chicago US), so the managers know when they can expect to see you. -
I will be online everything from 3 am CST - 8 pm CST. Mostly 6 am - 6 pm 
(3.) How old are you? -
I am 19 years old. 
(4.) When did you first join our server and how did you discover it? -
I found the server just by searching around in the RP section on Gmod and came across this beautiful server a few years ago.
(4a) How can we be sure you will stay active and loyal (with your time) to Star by Star? -
I've been on the server for ages, and just cant stop playing on it, I've had a few breaks ofc but I've always ended coming back! I'm addicted 
(4b) Do you understand you can be let go at ANY time for inactivity? -
I do 100% understand that.
(5.) Do you understand and agree to not only comply with, but also enforce the rules of the Server when necessary? -
Yes I do understand that. 
(5a) When listing the rules please explain what they mean to show that you understand them.
List Rules below:
1: No Fail RP.
Means do not do something out of reach of your job, lets say you are a prefect, you don't randomly start arresting other prefect, or as a prefect you are the one that should enforce the Teachers Rules of the school such as no free spelling, if PTS is active in a classroom you are to enforce those rules. Another example If you are Voldemort you should not run around near the school unless its a Lock down, Stay at the pitch Give orders to your Fellow Dark forces etc.
2: Be respectful towards other players and staff.
Listen to what staff has to say, usually they are not trying to harm you in any way they are only trying to help and give everyone the best experience, just basically treat everyone like you want them to treat you.
3: No RDMing. (Random Deathmatch)
Do not go around and kill Students, Teachers or anyone without a valid RP reason.
4: Obey staff and RP leaders.
This means you have to listen carefully to the higher Ranks, such as teachers telling students to leave the classroom, stop talking etc. as well as a Head prefect telling a prefect to do something and they don't listen. Voldemort telling his Dark forces to do something and they refuse.
5: Do not freespell. (Casting Spells without reason)
Do not run around the school shooting any spell without a valid reason. for example as a student you are allowed to use your spells if you see someone getting snatched, or in dueling class you are allowed to cast spells with a teachers permission ofc (on the stage).
6: No Meta-Gaming.
If you see a snatcher using Fumos you don't see anything until the Fumos is over or the snatcher runs out of the Fumos if you do so lets say stun/attack etc before he is out of the Fumos that'll be Meta gaming, also snatchers are normal students to everyone until revealed. Basically don't use out of character knowledge in game.   
7: Do not mic/chat spam.
Do not yell into your microphone or purposefully make a very loud sound, same if ur in class, do not keep asking for a spell or homework over and over again that counts as mic spamming as well.
8: Advert is for RP purposes/Leaders only.
Only use Advert for relevant Rp information, asking questions in advert that is not a valid reason to use Advert. You can use advert for example as a prefect or a teacher to put an AOS on someone or saying that PTS is active in whatever class. Another example is if ur Light or Dark force you can use it to Claim the Pitch so people can come and fight for it and defend Hogwarts.
9: No ERP.
Do not talk sexually with someone in game, Do not act wiered towards anyone which makes them uncomfortable in any sexual way.
10: Do not avoid the AFK system.
Do not avoid the 20-min auto kick, with for example -1 or +1 in console to make ur char spin, or any Auto run key to grind Xp. 
(5b) Expain what the term "minge" means, when referring to a player on the server -
A minge is someone who intentionally comes on the server to ruin everyone's Rp experience, a minge is really not trying to Rp and just wants to disobey Staff and Rp leaders.
(6.) Tell us about yourself and why you want to be staff on SBS? (100 words or less) -
Well my name is Victor I'm 19 years old and I work full time in a store which I enjoy very much, atm im not working very much because my sister is sick and I need to take care of her. I go to the gym daily to relief stress and just because I enjoy working out. I also really enjoy hanging out with my friends, in general im just a really happy positive person. 
(7.) What do you feel you need to improve on the most? -
I wanna get better at using my mic, its not like I don't want to use it and I will use it when necessary but aye I would love to use it a bit more. 
(8.) How would having you on staff benefit our server and what sets you apart from the rest of the applicants? -
I've been here almost from the beginning I've seen how you should and should not work as a staff member, I know how to handle stressful situations very well. I like helping everyone as much as possible to the best of my ability! I like treating everyone equal in every situation. I like having fun which is a good feature to have, but at the same time I know when to be serious! 
(9.) Have you been staff/are currently on any other servers? If so, which ones? (List them if possible) -
I've been banned once, for like 2 years ago, Sadly I think this profile has been reset so I cant find the ban, which made me loose all my Forums points etc.
 
(10.) Have you ever been banned on any Garrys Mod/SBS servers? If yes, then please list when, how long, and the reason. -
I have not been banned on any other servers.
(11.) Are the Server staff or the players more important? Why? -
The

players

are very very important, its important as a staff to help them out as much as possible, so I would say the server players are more important. 
(12) How would you rate your skills overall out of 10 (EX: Patience, response time, etc) -
Patience:

10 - Response time 8.5. I would rate myself overall around 7-8.
(13.) If you do not know how to handle a situation in a mod-sit, what do you do? -
I would ask another fellow Staff member what to do (if anyone on) if there is no one on I would try to help everyone to the best of my ability, and take some notes on the stuff I didn't know and read up on it so I know it for another time. 
(14.)

You understand and realize, that by applying for staff on the server also means, that you are sacrificing the complete freedom of being able to RP freely all the time without any interruptions, and are obligated to handle all server issues at hand no matter the situation? -
 I do understand that yes, I'm applying because I want to help as many people as possible.  
(15.) Please make a list of all previous staff applications, a link to them, and the reason they were locked. If they were accepted, please give a short explanation of why you are no longer staff. (Disregard if this is your first application) -
My account was reset sadly so I cannot find my other posts, I've tried but sadly I cant, but I had around 2-3 other Staff Apps.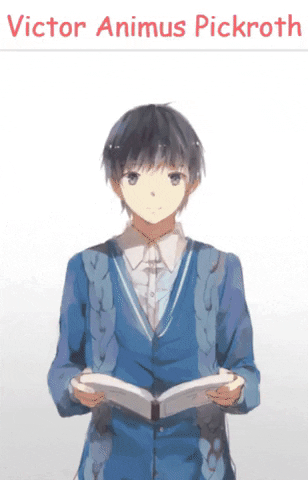 Expand Signature