(11-08-2019, 03:16 PM)

Reggie Riptide Wrote: I have to agree with Ryte.  If I'm being completely honest I don't really see you roleplay at all really.  Although, there has been times where I have seen glimpses of it.  Typically all I see you do is hang around Gina.  Even when given RP roles during his events or for no actual reason, I don't really see you doing much with them.

Your events are decent, but they all seem to heavily planned and scripted.  A good GM should be helping to make the RP that is already happening better.  Not forcing everyone to do exactly what you want them to do.  At that point it becomes less roleplay and more of a scripted scene, which isn't really fun for anyone not directly involved in your "script".

I would like to see you lead some more RP, not anything huge, but maybe some creative passive stuff in the spur of the moment.  I would also like to see you do things as more of an individual, instead of being a plaything for someone else.

Overall you have potential, work on some things people have brought up and just be yourself.  My vote will be a

-1

for now.
Took the words out of my mouth.

-1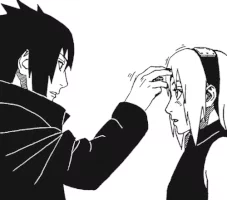 ~
Joe Rosa

~
Expand Signature