(1.) What is your SteamID? -
STEAM_0:1:156577586
(1a) What is your most recent ingame name? -
Amelia Silver-Dragonfyre

(1b) What is your current year level in-game? (MUST be 7th to apply.) -
Seventh Year, Seventh Prestige
(2.) What Timezone do you live in? -
GMT
(2a) Please put what times you are most active in CST (Chicago US), so the managers know when they can expect to see you. -

Weekdays : 3:45pm - 8:50pm
Weekends : 10am-11pm
(3.) How old are you? -
15
(4.) When did you first join our server and how did you discover it? -
I was scrolling through different gamemodes and found this server. I joined around February 2016, although not exactly sure.
(4a) How can we be sure you will stay active and loyal (with your time) to Star by Star? -
I've been playing on this server for a really long time and i enjoy playing here and i would like to have another shot on the staff team.
(4b) Do you understand you can be let go at ANY time for inactivity? -
I understand.
(5.) Do you understand and agree to not only comply with, but also enforce the rules of the Server when necessary? - Yes.

(5a) When listing the rules please explain what they mean to show that you understand them.

 List Rules below:
 1: No FailRP:
You are not allowed to FailRP. FailRP is when you do something which your job would not do. For example, prefects should be helping students and make sure they're following RP rules and players should not be standing on each other's heads.
 2: Disrespectful, Hateful, and Offensive Behaviour / Speech towards others is not allowed:
You should be respectful to all players on this server, even if you don't like them, if this is the case then avoid them. You should not be calling people names such as 'Asshole, Bitch, Cunt, etc..' and homophobic language is strictly not tolerated ( N and F word )
 3: No RDMing:
RDM means Random Deathmatch. You should not be killing other players without an RP reason with damaging spells. You should only be killing someone on the opposite side, so if you're a light force and you see a revealed snatcher or death eater at the QP you can kill them and also you can kill the DF during lockdown.
 4: Obey
Staff and RP Leaders:
If Prefects tell you to stop freespelling you should stop freespelling otherwise you will be sent to detention. If a teacher tells a prefect to arrest a student with a valid RP reason then you should follow their orders, etc. If a Staff Member tells you to stop breaking a rule or something along those lines you should listen to them otherwise it will result in a punishment.
 5: No Freespelling (Casting without an RP reason):
Freespelling is when you are using a spell without a rp reason. VIP spells and Prestige spells are only freespelling in active classrooms. For example, you should not be stupefying another student for no reason because you feel like it. Prefects are allowed to use stupefy though to arrest students, but for no other reason.
 6: No Meta-Gaming:
Meta-Gaming is when you do something as your job which your job would not know about. For example, you should not be attacking snatchers because they are students until revealed, even if it says their a snatcher in the job title.
 7: Do not Mic/Chat Spam:
Mic Spam is when you're using your mic to play music, screaming, singing, making noises, etc. Chat Spam is when you copy and paste something repeatively (or just type it repeatively) in ooc.
 8: Advert is for RP Purposes / Leaders Only:
Advert can be used when a Snatcher is advertising that they're selling someone, a teacher says what spells they are teaching or a prefect writes a RFD or puts a DOS on a student.
 9: No ERP:
ERP stands for Erotic Roleplay which is when you say or do something sexual.
 10: Do not avoid the AFK System:
You should not be using binds to avoid getting kicked by the AFK system (which kicks you after being afk for 20 mins).  
(5b) Expain what the term "minge" means, when referring to a player on the server -
When a player has purposely breaks the rules to ruin other's fun or just for their own entertainment.  
(6.) Tell us about yourself and why you want to be staff on SBS? (100 words or less) -
Hello, i am known as Amelia on the server and i have been playing on this server for a really long time. I am usually around prefecting as Hogwarts Horcrux or Hermione and i sometimes do Prefect Meetings. I was a trial mod before but i unfortunately failed, however, i wish to be given a second chance and try even harder to hopefully get accepted if given another chance.  
(7.) What do you feel you need to improve on the most? -
To know when to be serious and when i can joke around.
 
(8.) How would having you on staff benefit our server and what sets you apart from the rest of the applicants? -
I am active on the most needed timezone, i know the rules and because i was already a trial mod i know the basic things.
(9.) Have you been staff/are currently on any other servers? If so, which ones? (List them if possible) -
I was an admin on another HogwartsRP server.  
(10.) Have you ever been banned on any Garrys Mod/SBS servers? If yes, then please list when, how long, and the reason. -
I have been banned a lot of times on this server, so many times i lost count. However, i have changed my behaviour.  
(11.) Are the Server staff or the players more important? Why? -
Both are important. Players are important because they keep the server going in terms of playerbase and without them staff wouldn't be needed. Staff are also important because they help the players and make sure players are following the rules so everyone has fun.
(12) How would you rate your skills overall out of 10 (EX: Patience, response time, etc) -
Patience -

9.5


Response Time -

10


Communication -

9


Honesty -

10

 
(13.) If you do not know how to handle a situation in a mod-sit, what do you do? -
If a staff member is on i will ask them. If its a rule i am not sure of i will look at the list of rules and find out. If a staff member is not on i will think of a fair way of how to handle it and when i see one to ask them.  

(14.) You understand and realize, that by applying for staff on the server also means, that you are sacrificing the complete freedom of being able to RP freely all the time without any interruptions, and are obligated to handle all server issues at hand no matter the situation? -
Yes.
(15.) Please make a list of all previous staff applications, a link to them, and the reason they were locked.If they were accepted, please give a short explanation of why you are no longer staff. (Disregard if this is your first application) -
https://starbystargaming.com/showthread.php?tid=5537
https://starbystargaming.com/showthread.php?tid=5580
https://starbystargaming.com/showthread.php?tid=6124
https://starbystargaming.com/showthread.php?tid=6365
https://starbystargaming.com/showthread?tid=7620
https://starbystargaming.com/showthread?tid=8183
I was accepted as trial mod, but unfortunately failed because i had too many things to work on.

---
If you have questions or concerns message me in PM's or in-game




Thank you for reading my application and commenting on it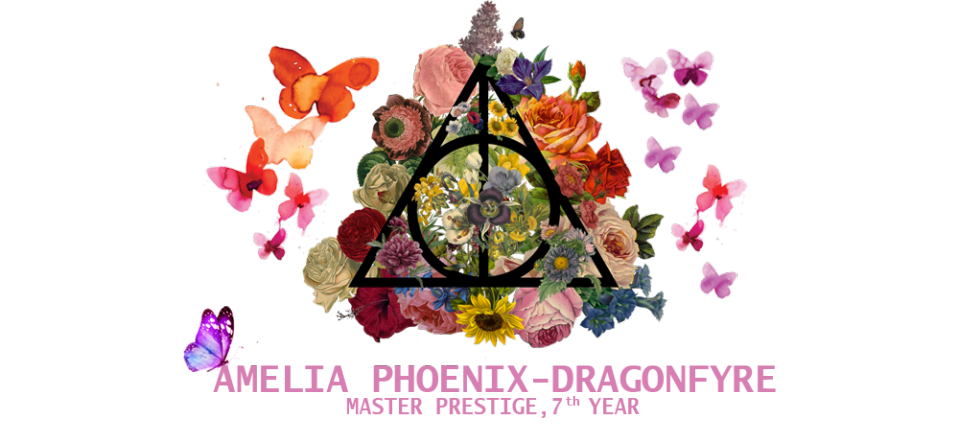 Expand Signature