1.)What is your SteamID? -
STEAM_0:0:156147416 
(1a) What is your most recent ingame name? -
Jacktot Xenos-Klein
(1b) What is your current year level in-game? (MUST be 7th to apply.) -
Prestige7, 7th year 
(2.) What Timezone do you live in? -
GMT 
(2a) Please put what times you are most active in CST (Chicago US), so the managers know when they can expect to see you. -
On weekdays, 11 pm till 5 am. On weekends, 8 pm till 5 am.
GMT Time Weekdays, 4pm till 11pm 
GMT Time Weekends, 12pm till 11pm 
(3.) How old are you? - 
18 
(4.) When did you first join our server and how did you discover it? - 
I joined on 21st December 2017 and i heard it from friends and i saw it on YouTube.
(4a) How can we be sure you will stay active and loyal (with your time) to Star by Star? -
Sbs is the only server i play right now and i play on it all day long. (yes i am a nerd)
(4b) Do you understand you can be let go at ANY time for inactivity? - 
Yes i fully Understand 
(5.) Do you understand and agree to not only comply with, but also enforce the rules of the Server when necessary? -
Yes, i understand fully.
(5a) When listing the rules please explain what they mean to show that you understand them.
List Rules below:
 1: No Fail RP - Don't do the things your character wouldn't do. You need a roleplay reason goes with your job to do something.
 2: Don't be disrespectful to others - Be respectful with everyone, don't use the N and F word, do not try to abase people.
 3: No RDM - Don't kill anyone unless you have a RP reason for it. For example, killing a student as a student or killing a snatcher when they are not revealed etc.
4: Obey staff or RP leaders - Listen and do when your RP leader or a staff member asks you to do something. For example, if you are playing as a student you have to listen to you professor during the class etc.
 5: No Free Spelling - Do not cast spells without a reason. You are allowed to use some spells. (Firecrackers, lumos etc.)
6: No Meta-Gaming - Don't use knowledge out of RP. Example: Exposing Malfoy when they are not revealed as a dark force.
7: Do not mic/chat spam - Don't make loud noises or play songs. Don't spam the same things on OOC.
8: Fail Advert - Use advert only for RP reasons. Example: Activating PTS in a class or selling a snatch etc.
9:No ERP - Don't make sexual acts on chat or voice. Erotic role play is not allowed in the server.
10: Don't avoid AFK system/Map Exploit - After being AFK for 20 minutes you will be kicked from the server. Do not try to use commands or anything else to avoid it. Leave the server if you are not gonna play anymore.
(5b) Expain what the term "minge" means, when referring to a player on the server - 
The Term "Minge" to me is someone that has no intention to RP and will always break the rules and try to Ruin the RP for everyone else.
(6.) Tell us about yourself and why you want to be staff on SBS? (100 words or less) - 
I am 18 years old. Im in a military college. I wish to become a Gamemaker because i want to do stuff and help entertain the players when there are no other Gms on, i am very active and i'm dedicated to something i love and doing this is something i love so i will be very active and always performing my best.
(7.) What do you feel you need to improve on the most? -
Confidence i lack it and needs to be improved.
(8.) How would having you on staff benefit our server and what sets you apart from the rest of the applicants? -
I will be on mostly all day long and i will be extremly active.I will always help people.
(9.) Have you been staff/are currently on any other servers? If so, which ones? (List them if possible) -
Yes i have. I was a Staff Manager on a really old server, Admin on another one and recently i was a Senior Moderator doing events and staff stuff on Mesa Gaming.
 (10.) Have you ever been banned on any Garrys Mod/SBS servers? If yes, then please list when, how long, and the reason. - 
I have been banned alot i can safely say that but i have changed and became a better person. But i have been banned recently 3 times one for letting someone snatch me as a Hogwarts Horcrux. ( I have learned my Lesson) Other one is for erp. It was a bit of a mess up, it was a joke and i got banned for it but i was shortly unbanned for making a post about it and i won't be doing that again.
(11.) Are the Server staff or the players more important? Why? - 
They are both important as we need the players to have the Community and we need the staff to enforce the rules and make sure nobody breaks them.
(12.) How would you rate your skills overall out of 10 (EX: Patience, Communication, etc) - 
Patience 8 
Communication 8
Honesty 10 
Activity 10 
Grammer 7 
Responce time 9 
Leadership 8
(13.) How familiar on a scale of 1 to 10 are you with Garrys Mod Sandbox tools? -
About a 6 but that can improve with experience.
(14.) Give us a couple of detailed examples of an event you would use and how you would proceed with them -  
The Champion of Hogwarts :
  The Champion of Hogwarts will be a PVP based event that will happen once a month. Every month people who wants to join in will be entered into a massive Tournament. They will be able to test their aim and their pvp skills. They will have to be accurate and have to prove that they can be the Champion of Hogwarts.

  It will be Player Vs Player in the event. One player will lose and the other one will move up to the next stage to face another player. Every time a player moves up it will get harder and harder until the Finals where it will be the hardest. This will choose who will be the Champion of Hogwarts for the month. They will remain The Champion for a month until the next tournament. They will have to compete to keep their title or they will be losing it. If they keep their title, they will be The Champion again.  If they lose the title a new Champion will be crowned until the next month.    
  The spell that they will be using will be Verdimillious and they will both going have 250hp. Every month there will be a champion. The event will be a monthly Event and will bring hopefully a lot of people will enter to make the Tournament better for everyone. For the person who wins the most, at the end of the year will be the Champion of 2019.  After each tournament the winner will receive a title and a prize for winning and i will announce the winner on the Forums and praise the winner. 
The Clasher of Hogwarts

This event will be to find the best at clashing in Hogwarts. It will be 1v1 again and they will have to clash for the victory. Contestants will be competing against each other  to take the title. There will be rounds and each round the winner of the clash will move up to the next stage until we have a winner. Everyone with Stupify or any other clashing spells can compete to take the title. 
  The event will happen once a month again and the person that wins the most will be praised. I will announce the winner on the Forums. The winner of the clashing will receive a title and a Prize. In the end of the year, the person that has won the most will be the Clasher of 2019 and will be rewarded.
Granted or Pranked

A wild Fairy God Mother appears in Hogwarts. She Brings a Fairy and a Genie with her. They find a place to settle down in Hogwarts, eventually they will be found and they will have to start granting wishes to remain there. Students will line up and start to request wishes. One of them has another Idea though Ginie is a prankster and decides to prank the students of Hogwarts. 
  The students will have to figure out which one is pranking them. They will have to kick him out, but the prankster will not go down without a fight, they will have to defeat him and will have to kick him out of Hogwarts. After he is defeated the Fairy God Mother will leave and take the Fairy and the Genie and with her. They will return again but not until the mess has been forgotten caused by the Genie.
  This event will be for everyone to take part in. Everyone can get stuff and get granted or they might be pranked who knows who they will choose.
Light Forces VS Dark Forces

This event will be Light Forces vs Dark forces Battling for victory. There will be certain things around the map and they both have to collect the items. They can only collect one item at a time and this will be given a 20-30 minute for the task. There will be 2 ways this event could end, The Dark Forces could take over the school and have full power over the school. They can teach lessons and run the school how they see fit. Or the light forces could win and the Light Forces gets full control over everything like the QP and the GY so if the light forces do win the Dark forces have to hide in the Dark Forest and cannot go back to the GY or QP for a set amount of time. 
  The way how the sides could win are having more of the items than the other side at the end of the time. I will see how many the sides have. If the Light Forces win they get control or if the Dark forces win they get control. If the Light Forces to get control over the Hogwarts they have to find Dumbledore who will be guarded by the Dark Forces somewhere they have to rescue him. If the Dark Forces wins, they will have to find Voldemort who will be locked in Azkaban. They will have to break him out but it will be heavily guarded.
  The Dark Forces will have to take their items to GY and into a safe space Guarded By Voldemort and the Light Forces will have to take them to the outer courtyard and into a safe space Guarded By Dumbledore, who knows who they will choose.
Other events:
  A shop arrives at Hogwarts. This shop is selling everything but you will need galleons to buy the items. The Shop Will have balloons, clothes, wings etc. The shop will be giving the trendy items to students in Hogwarts. 

  The shop will appear at random times and it will be only available at those times for a short amount of time so you better get there fast.
10 people at a time will go in a locked area with 200hp and will try to be the last man standing at the end. There will be npcs all over the place and the players have to survive until the end. 

  The players will have no weapons and will have to survive until they are the last one alive. The winner will receive a prize. In the arena there will be lots of npcs to face and it will be hard to survive until the end.
I know this event might of been done already but i feel like it would be fun so i will include it :)
10 people Hiding around Hogwarts they will not be able to leave the school, there will be 2 seekers and the seekers will give them a minute to hide anywhere in the school they will have 2 full (maybe 3) class periods to find all the people hiding and the last one not to be found will be the winner of that round. We will continue to do this as it will be fun we will do a couple of rounds.   
This is more of a Fun Event and will need a lot of people 
If people want to take part in this event they can but we will have/ get them into a room on Discord and we will Listen to music and we will dance it will basically be a Dance Club we will go in discord or have a DJ playing music and everyone will have fun and dance and sing if they wish but its there Choice, it will be tons of fun and will make everyone smile and laugh :)
Here is a little Video of me and some people doing it and we had a blast -
https://youtu.be/iN37rMsCsU0
(Hope you Enjoy)
More Events to come and be added :)
(15.) Do you have any experience using ULX or building on Garry's Mod? -
Yes i know ULX very well and i can bulid. 
(16.) You understand and realize, that by applying for staff on the server also means, that you are sacrificing the complete freedom of being able to RP freely all the time without any interruptions, and are obligated to handle all server issues at hand no matter the situation? -
Yes, i understand. 
(17.) Please make a list of all previous staff applications, a link to them, and the reason they were locked. If they were accepted, please give a short explanation of why you are no longer staff. (Disregard if this is your first application) -
I have only made one app and that was for moderator but i cant get the link because it was on the old Forums.
Notes - I have been a bit scared to post this but i'm finally doing it so i hope you enjoy. I know i have been a bit of a "minge" who always used to break rules and stuff but i have changed now and this is something i will be very good at as i'm very active and i will always do stuff to help people, i just want to say thank you to Daphne she has helped me so much and i thank her so much for this and i just want to say thank you for taking the time out your day to read my app it means so much to me and if there is anything i can improve on please let me know and i will improve on it thank you once again. If there are any problems feel free to pm me on the forums or in game :)

-Jacktot
  Gryffindor President -  12/02/2020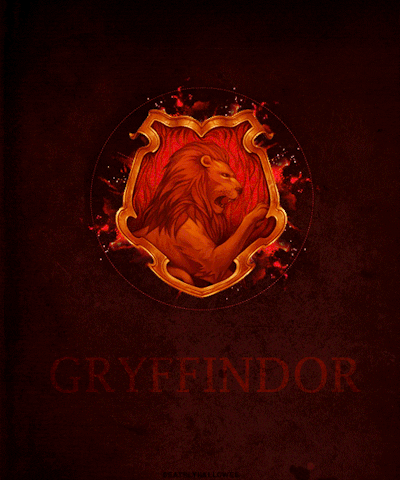 Expand Signature