08-11-2019, 06:58 PM (This post was last modified: 08-11-2019, 07:05 PM by David Elios-EElsord.)
(1.) What is your SteamID and your Steam URL? - 
STEAM_0:1:83386645
| https://steamcommunity.com/id/SBSElios
(1a) What is your most common name for the SBS community? - 
David "Elios"/Armada/Zigbar
(1b.) How old are you? - 
19
(2.) What position are you applying for? - 
Community Auxiliary 
(3.) When did you first join our server and how did you discover it? - 
I first joined the Server in 2016, I first joined Hogwarts then Clone Wars shortly after. I discovered the server from a Youtuber/Streamer named Chronic Gamer, I watched some of his videos and got pretty interested in the server when I first saw his videos on SBS. 
(4.) Community staff must be active at a higher standard when compared to staff, do you understand that you may be let go for inactivity? - 
I completely understand and abide to this.
(5.) Tell us about yourself and why you want to be staff on SBS? (100 words or less) - 
Hiya, I'm David or Elios or Armada, depends which server you see me on the most. I can say that I'm a pretty goofy person and that I just love messing around and just generally having a good time. I love video games and I talk mad trash at Smash bros lmao. 
(6.) What do you feel you need to improve on the most? - 
Being able to deliver feedback in a more specific matter. 





Going further in terms of handling situations that are not required within my rank to handle which can be a bit stressful when it's often. 





I need to get on Hogwarts and Clone Wars more. However with obtaining this position, that will not change immediately due to Halo not having any current Staff/Server Manager (Excluding Zubey).





Not sure what else? If you have any, please feel free to tell through a vote or through my PMs!





I am not counting my comedic personality due to that not affecting my staffing but the way I RP. 



(7.) How would having you on staff benefit our server and what sets you apart from the rest of the applicants? - 
At this point to where no-one has applied yet to the time I'm writing this, I have a very good general idea of how each server functions and operates. Primarily Halo, since that's the server I'm mostly apart of. 
I've been apart of all 3 servers and have dedicated a large amount of time to all 3 within my time in the community, I've been Staff on all 3 and have obtained an Administrator rank on all servers due to quality staffing and commitment to the servers. I usually am able to answer any questions regarding any of the servers through many messages through my Discord from people within the community whether it'd be from Hogwarts, Clone Wars, Halo or the Community in general. Out of all the Managers, I will say that I do have the least experience due to how long I've been in the position, but I am very acquainted with how the general function and idea of how the server's operate and also the roles of the Staff/Server Manager.
I understand all 25 rules of the Servers, and also understand how each Staffing Role works. With the amount of time I've been in the community, I've grasped a lot of knowledge and passion for these servers. I of course will do the best I can to ensure quality to the best of my ability. 
I feel as I do have a very good standing reputation in the community and trusted enough to handle any major responsibilities, and I feel I have a good relationship from all sides of the Staff, whether it'd be from Hogwarts, Halo or Clone Wars. 
I also do feel as I am someone who many are very comfortable coming to about an issue they are having, even though it may not involve the Server I currently run or the position I am in. I do feel as if I'm very approachable to talk and always having a civil conversation in, even when said players are acting negatively towards me. I do understand that people have frustration about issues they have regarding the community, and I do understand that it can bother people which is of course the reason, as I completely understand the frustration with someone, especially when it's something you enjoy or love. 
I am not someone to immediately rush into a decision, as much as I know people hate me for this lol, I like to take my time when it comes to important decisions. I don't like to impulse, I always will discuss ideas, issues or thoughts with the people I feel are appropriate to be told, which would be fellow Managers or Administrators. I always need a second or third mind to give me their thoughts on something we discuss, collaboration and discussion is very important to me. 
As of currently, my presence on Clone Wars is not very active. This also includes Hogwarts, but this due to the fact that there are many issues with Halo that I feel need my full attention, and also dividing up my free-time. Being on another Server can really devour a lot of time for me as I get very immersed.  
On obtaining this position, I will stay as the current Halo Staff Manager until I feel as someone of worthy qualities can take the role on. Once I have assisted that Staff Manager in what to do and certain situations they may involve in, that's when I will start to pull back a bit from Halo, however this doesn't mean that I will not have frequent communication with that Manager, I of course want to be a resource they can have available. Luckily for me, I had very good people help me when I had to enter the role and I do not wish to see someone get the role and job in immediately as they go, I feel they should have a mentor to help them, I wish to be that person. 
(8.) Have you been staff/are currently on any other servers? If so, which ones? (List them if possible) - 
Reborn Gaming - Trial GM 
(9.) How would you rate your skills overall out of 10 (EX: Patience, response time, etc) - 
These change over time, but this is only recent skills I've seen in myself. 
Communication - 8 ½ 
Something I can lack a bit, especially when it comes to being on server. But I do try my best to be as communicative as possible, especially when things are important. An area which I feel as I'm a little weak in, but something I can easily improve on!
Patience - 9 ½ 
I can say I'm very patient in situations, I'm willing to listen when I can and also give my opinions on things I believe. Again I'm always down to have civil conversations and I'm very patient when it comes to general issues, etc.
Teamwork - 9
I've never really been one to solo-wolf things, I prefer working with people then doing things myself, as teamwork brings more quality and better collaboration. I've always liked to work with others and do things with others. The only con I have in terms of Teamwork can be the events I do, which I can have 1 GM helping me when I feel as I should have 2, but I always prefer to have 1 since it's easier to communicate for me.
Initiative - 9
I'm a person who believes in taking charge and not waiting for things to happen, I prefer that if something can't be done, then I have to make it be done. I push myself and I try to push others to take charge and not be afraid because taking initiative can be difficult but failing, is one of the things you need to take initiative, because you'll learn from it.
Passion - 10
This is something I'm sure anyone can see, but I do have a LOT of passion for the Servers, I've spend so much time into all of the servers and it's encouraged me to get the full experience of things which has been a blast! I've done so many things on each server and I feel very accustomed to how things work. I have so much experience with all platforms of the community, more than probably any person in the community, and you can take that to the bank. 
Leadership - 10 
Probably my strongest trait, I'm not afraid of stepping in and taking charge. I personally enjoy it and I'm always willing to put others first then myself, especially when it comes to events. I love to lead and guide, it's something I've always enjoyed doing and ironically it was a big con I had in the past. 
Chillness - 10
Honestly, I'm very chill and I'm very lenient. I understand if problems occur or people need to take breaks, I'm the same way. And I completely get that people need to talk or are having an issue. 
(10.) Please make a list of all previous staff applications, a link to them, and the reason they were locked. If you are no longer Staff on any SBS server(s), please give a short explanation of why you are no longer staff. (Disregard if this is your first application) -
I honestly do not even know if I have an Application on this forum site.. I've applied for SOOO MANY THINGS. 
Hogwarts Mod (Applied Twice or three times?, Accepted both times)
Hogwarts Staff Manager (Applied Three Times? Didn't get nether) 
Battlefront (Closed Application) 
CW Mod (Accepted)
Forum Admin (Applied Twice, Accepted on second App) 
(11.) (Optional) Provide examples of situations you would handle in the position you are applying for here and how you would handle them. -
Considering this is a very new position, and I haven't fully experienced or can relate to an individual has been in this position. I will instead list the things I will do in this position to my understanding.
I will do the best I can to list situations that I believe I'd be involved in. Keep in mind, that EVERY situation is very dependent, some things may have factors which can lead to different outcomes. Not everything will go the way I may write it here if it is an issue occurring.  
General Duty:
As a CA, my main focus will be to assist the Servers to whichever is needed and of course I will always try to get involved on my own will (Meaning I am not going to wait for an issue to occur).
That includes: 
- Training, Guiding, Mentoring, Assisting, Evaluating and more when it comes to Staff if needed.
- Taking over if a Manager needs to take a break or resigns.
- Delivering any feedback I can to help improve the Server's Quality or Staff.
- And whatever I feel as I need to be involved in!
 I of course will be on Server in a NA time zone, sometimes EU but mostly NA, keep that in mind. 
Activity:
I will be dedicating my time to each server for 1 week, UNLESS I am needed to help out in terms of: Low Staff, Manager Issues (LOA, Low Activity, Resignations, ETC) and other major factors. I will focus my time on assisting any Server that needs me. If no server is in need of assistance from me, then a normal schedule of me being on a server each week will continue, but that does not mean that I won't go on the other Servers as I do love all three and do wish to apart of all of them. 
This is something I want to try and see if it works. If not, then I of course I will develop another schedule I think would be most fitting. 
I want people to keep this in mind, I am not a robot. I cannot be on every single day to play, I do things outside of the Server and with school approaching, it can be difficult at times. But that does not mean I will neglect this position, I will take it seriously as I have with my other positions I've been in or are currently in.
However, that does not mean I won't be present, I'm on Discord, and you can message me about anything you may need or have any questions about. I'll respond when I can and if I don't respond, I encourage you to message me again at another hour or so.
Manager(s) on LOA/Low-Activity/Resigned:
Of course, I will take over any Manager's position who needs to take a break (or resigns) for however much time they need within a reasonable time-limit. I will of course, run any major decision through the Server/Staff Manager (Whichever Manager is present) first before any decision is made that I feel is needed. I will not interfere in any decision made by any of the Managers unless I feel it is highly inappropriate or unrealistic which would be something I would consult Guy about if I felt that way, I believe that would be extremely rare.
I do not want to step in the way of any of the Managers, and I will work towards any task they give me to the best of my ability. I firmly believe that Managers should be in charge of what changes they wish to make to their Server, I of course am willing to assist in any-way I can, but I do NOT want to be in the way unless asked. 
Open Communication:
I of course have been and always will be available to those who wish to speak to me about an issue or a question they have. My main platforms of communication would be through Discord or Teamspeak. But preferably my Discord, since anyone can reach out to me. I can be a little bad on responding, so I do encourage to be message twice within a time-frame as I can forget or miss a message, it happens. 
However keep in mind, that if I am not fulfilling a role that I am needed in, I will direct them to the appropriate person or forum page for information, I can always answer general and quick questions which are completely fine. But anything complex or involves a situation where I am unable to do anything within my limits, Managers need to get involved, you should message the Manager whose job relates to your question or issue.
I also want to state, I do not accept general friend requests, especially on my Steam. I limit my friends list to only: Staff, Good Friends, Close Friends and my IRL Friends. Don't take this personally, it's just so my friend's list is clean and short. But my again my Discord is completely open, you can find me on any of the major SBS Discords: SBS Halo RP or the SBS Main Discord!
Also, I get TONS of messages every-day so please understand, I can't answer every single one of them lol, I'll get to them when I can, if you need to talk immediately, I recommend you come on Teamspeak and give me a poke!
Manager Involvement:
Before I take over any Manager Position, I of course will definitely speak to the other Manager in charge to know the guidelines of what I can or what I cannot do as I am not someone knows every single factor of what is occurring within Staff, as I will assume they are all different. My communication with the other Manager will be very often, I of course understand how a Staff Manager functions but not as much a Server Manager since that's something not I would be very cautious about. However any Server ideas I think would be beneficial to the server as a temp Server Manager would be communicated FIRST with Guy and the current Staff Manager.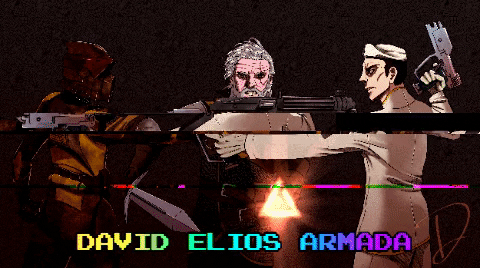 David Elios/ARF-CPL Elios/VADM Armada
Expand Signature